apmstudios.com.au apmstudios.com.au apmstudios.com.au apmstudios.com.au apmstudios.com.au apmstudios.com.au
apm studios present
Click here to hear an SBS Radio interview
with Craig about the Sunburnt Suite


The Sunburnt Suite is a contemporary Australian composition
focusing on the evolving Australian Identity,
from Aboriginal civilization, through European Colonisation, to today's mutli-cultural society.
The Suite opens in the Red Centre, evoking a spacious, sunburnt country,
soon to be disturbed by European settlement, Asian influence and American ambition.
The suite is a set of 4 movements:
The first three invoke the flow of History suggested above.
The last movement features the Sunburnt Anthem,
a short verse which is spoken and sung by Australians of all races and creeds:
MANY NATIONS – ONE RACE
OUR ISLAND – AN OPEN SPACE
MELTING – BELOW THE SUN
SINGING OUR SONG
40,000 YEARS ON
40,000 YEARS ON
---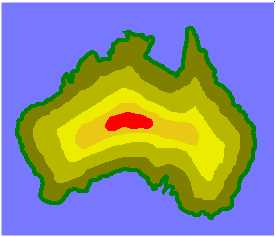 ---
SUNBURNT SUITE
CLICK HERE
to download the 5 minute promotional edit of the Sunburnt Suite
(Right Click to save the file)
The SUNBURNT SUITE project now includes a radio-friendly 3 1/2 minute single,
highlighting the Anthem as a stand-alone song.
We are looking for an iconic Australian vioce to narrate the "yarn"
which intoduces the Anthem.
CLICK HERE
to download a copy of the SUNBURNT SUITE SINGLE - "ANTHEM"
(Right Click to save the file)
If you've got a comment, or would like a copy of the complete SUNBURNT SUITE,
Please
CLICK HERE
To send an email
RETURN TO HOME PAGE
apmstudios.com.au apmstudios.com.au apmstudios.com.au apmstudios.com.au apmstudios.com.au apmstudios.com.au